We can provide alloy wheel refurbishment in the Bristol and North Somerset area.
Alloy wheels can become scratched, damaged and buckled, our service center can bring them back to a "as new" condition.
Standard Wheels
We can refurbish your standard wheels, bringing them back to a as new condition. Our technicians will ensure that the wheel is balanced and correctly placed back onto the vehicle before you collect. We can also track the wheels / tyres at the same time to help with the ware on the tyre.
Diamond Cut Wheels
Diamond cut wheels require specialist training and equipment. They are cut by a diamond tip which gives them the beautiful look which they have when the car is new.
Our team will strip the wheel back and re-cut them to bring them back to their original look.
Again, as with standard wheels, we will balance the wheel and tyre and offer a tracking service for the car if required.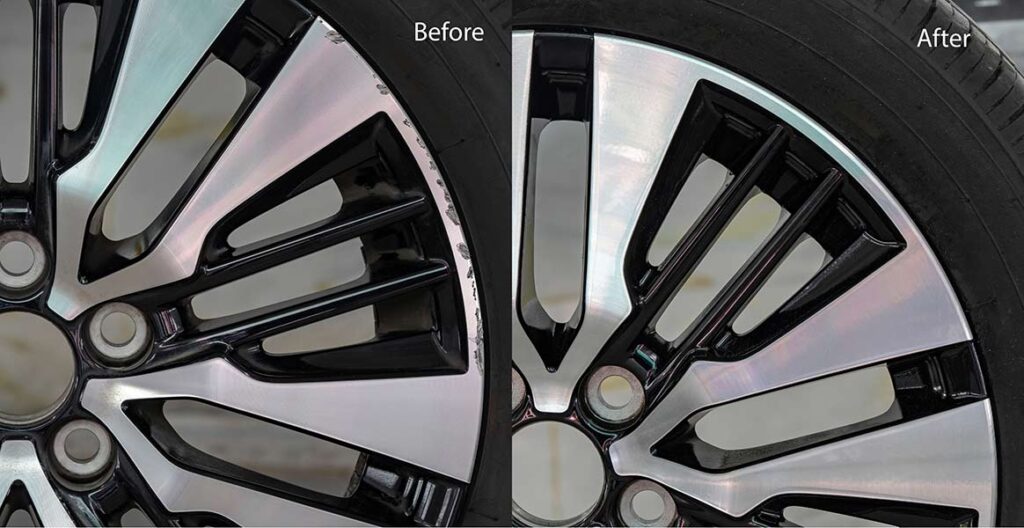 Pricing:
Standard wheels – from £99.25 +vat
Diamond Cut – From £109.85 + vat
Please contact us for a bespoke quotation.
We can offer wheel refurbishment as part of a servicing deal and will keep the vehicle at our premises to complete both the service / mechanical work and condition the wheels at the same time.