Tickenham Garage have invested in some of the industries best Diagnostic Equipment to ensure fast and efficient diagnosis of vehicle issues.
The majority of todays vehicles have multiple computers on board (called ECU's) and they generate fault codes when something doesn't quite go right. There are hundreds of thousands of different fault codes for each make and model of vehicle.
Having the technology to be able to diagnose these faults quickly will save you, the customer, time and money. Ensuring that the correct issue is highlighted quickly means that the Technician can advise of the fix required quickly and get the car back on the road in the shortest space of time.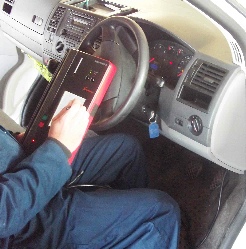 For further information, please contact our Diagnostics Team by calling 01275 852 035
Our diagnostic policy and information notice can be viewed here.